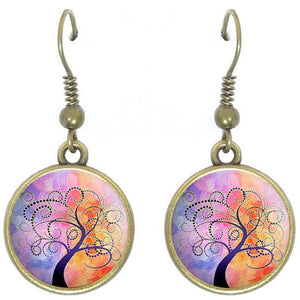 The perfect gift for that special someone even if that special
someone is you.

.
Just plain fun bronze metal & glass ~14mm round dome earrings.  Price is for 1 pair - the backs are flat bronze.  
This picture is enlarged to show detail. 

.

There are plenty of free on-line measurement
converters.