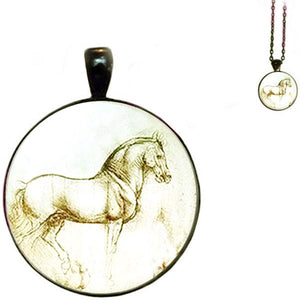 The perfect gift for that special someone even if that special someone is you.
Plated metal ~27x35mm round glass FLAT dome pendant & chain (glass lays flat over sketch and not domed up).  The matching color metal chain is ~22"+2".  We often take these off the chain and put on black suede or viole ribbon cords.  The photo is enlarged to show detail.
Price is for 1 glass dome necklace as shown in the photo & described in the title.  If there is more than one photo of the glass dome, it is just to show you different angles and is for your reference only. 
There are plenty of free on-line measurement converters.