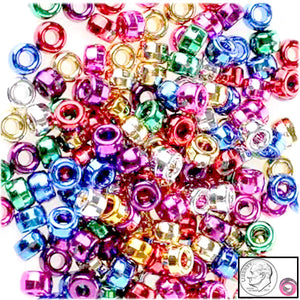 Price is for 25 acrylic metallic Crow/Pony large hole beads randomly selected - shot in full sun    
Wonderful Crow/Pony acrylic metallic ~8-9mm large 3.5mm+/- hole beads from India. Please do not ask us to cherry pick.  Choking hazard for children under 3 years.    This photos are enlarged to show detail.
.
There are plenty of free online measurement converters.